24 October 2018
Cyber Strong Business - Cyber
Bus
Price: Free
Highlands and Islands Enterprise will work with partners – the National Cyber Security Centre (NCSC) and COSLA / Business Gateway to raise awareness of Cyber Security risks and what businesses can do to protect themselves.  Supported by the Scottish Government we will deliver a series of masterclasses for local businesses across the region, offering free advice and support. 
The cyberBus is a fully interactive learning experience where participants learn about cyber security and play the part of both employee and cyber security defender/hacker in order to fully understand the techniques used to attack businesses and individuals.
The cyberBus is the result of a successful Government funded program around the high schools of Scotland during Q1 2018. Its purpose is to use a fusion of technology and teaching to allow audiences to experience aspects of cyber attacks, learn to spot them and assume the role of an attacker to better protect themselves and their companies.
Two modules will be carried out:
"Phishing" where we teach the anatomy of a phishing email in an interactive competitive environment and allow the audience to create own.
"Pwned" has a focus on passwords we show how online life can be taken over by hackers and allow audience to play the part of the hacker.
Each session is around 50 minutes in length and will involve groups of 3 working interactively. 
The session will take place at Highlands and Islands Enterprise ,The Links, Golspie, KW10 6SN.
This event is organised and supported by Highlands and Islands Enterprise, the Scottish Government's economic and community development agency for the Highlands and Islands of Scotland. Find out more at www.hie.co.uk
When
24 October 2018 09:30 - 16:30
Where
Highlands and Islands Enterprise - Golspie
Book Now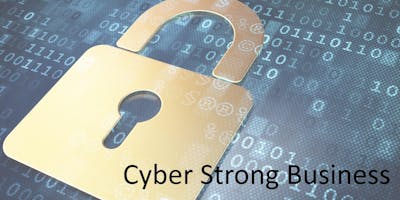 ---