17 October 2018
DATA CRUNCH LUNCH – WHAT CAN BIG DATA DO FOR
CONSERVATION?
Price: Free
The Data Crunch lunch is lunch-time networking session where we invite inspiring speakers with Data Science running through their veins to share stories and we'll eat Pizza. Join us.
In October, we'll here from:
Francesca Mancini is currently completing her PhD in Ecology at the University of Aberdeen and modelling the distribution of wildlife watchers using social media.

Wildlife watching activities are recognised as potential threats to the targeted wildlife. More than 5000 species are affected by tourism, and over 1000 of these species are Endangered or Critically Endangered. It is therefore extremely important to quantify these recreational activities in order to identify areas of conflict between humans and biodiversity, where high visitation could jeopardise the conservation status of the wildlife.

The widespread use of the Internet and social media offers the opportunity to use the data generated by their billions of users. We used pictures of wildlife posted on Flickr to quantify wildlife watching activities in Scotland. We first validated the use of this proxy by comparing it to visitor statistics collected through surveys. We then tested the effect of different environmental variables on the number of tourists visiting a certain area, such as the presence of different types of nature reserves or protected areas, and the presence of different types of infrastructures.

By using this novel data collection technique, we were able to make more precise inference on tourists' preferences on larger areas. This information has implications for management and for conservation. It can be used to identify areas that are particularly vulnerable due to tourism pressure and need to be protected, thus helping with conservation prioritisation, and to inform sustainable planning of tourism development.

Francesca Mancini is an interdisciplinary conservation scientist. She uses computational methods and unconventional data sources to investigate sustainability of socio-ecological systems. She has an undergraduate degree in Biological Sciences from La Sapienza University of Rome. After graduating Francesca moved to Aberdeen where she obtained a Master of Research in Applied Marine and Fisheries Ecology. She is currently completing her PhD in Ecology at the University of Aberdeen and her research focuses on sustainable management of wildlife tourism
Arrive 12:00 for Pizza. The session will start with lunch and informal networking followed an informal talk and finishing by 13:30.
Can't make it in person? Register to watch online and you can watch live, or use the link to watch-again later.
The session will take place at #hellodigital within An Lochran, 10 Inverness Campus. Accessible car parking is available to the rear of An Lòchran.
#hellodigital was launched by HIE with aim of supporting enterprises to make the most of digital opportunities in how they promote and operate their business.
This event is organised and supported by Highlands and Islands Enterprise, the Scottish Government's economic and community development agency for the Highlands and Islands of Scotland. Find out more at www.hie.co.uk
When
17 October 2018 12:00 - 13:30
Where
#hellodigital - 10 Inverness Campus
Book Now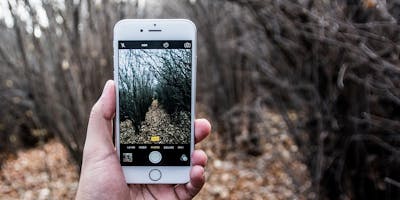 ---